Pointers to Choose the Right Private Detective in South Kingsville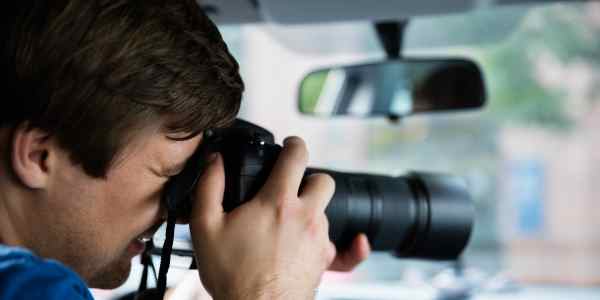 At some point, you may require private detective South Kingsville services. More and more people are looking in this direction to help resolve personal problems; among others. When you decide you need a private eye's help, you are most likely looking for answers. It could be a suspected cheating spouse, a sneaky employee or even a missing person. In such cases, your choice of a private investigator will determine how well you get what you need. In other words, not all private investigators are worth your while. You must choose wisely. When in South Kingsville, there are many good choices including CSI Melbourne. Below are critical pointers when choosing.
The private detective South Kingsville agency must be licensed
You should never choose a private detective who is not licensed to operate. In fact, the agency must be accredited to offer quality services. This means that they will have met the statutory requirements for professional qualifications and experience. The first thing to interrogate is whether the professional is licensed. Then, do not just take their word for it; you must see some evidence to confirm the same. CSI Melbourne's all-female private investigators are duly licensed and accredited to operate in Melbourne. They follow all legal requirements while performing their duties. There are certainly ethical issues that crop up in the private detective profession, and a fully trained and experienced expert can navigate these issues better.
A private detective South Kingsville agency must offer a variety of services
A detective who can tackle a variety of issues is best placed to cater to your problem. Therefore, choose a versatile agency with detectives who have proven credentials. At CSI Melbourne, you can expect a host of services. They include surveillance, matrimonial matters, missing persons, domestic affairs, workplace investigations, social media investigations and more. To this end, this is a one-stop agency that is most likely to take up your issue and find a solution. Only highly trained and experienced private detectives can offer a variety of services in a professional manner.
Choose outstanding and passionate private detectives
CSI Melbourne is outstanding, to say the least. It was founded by a woman and consists of an all-female private detective team. More specifically, founder Alexandra Debray is a passionate lady who knows the dynamics of being female in a male-dominated industry. Her compassion and caring approach to cases will be unmistakable. Many clients who have used her agency have very passive things to say. Be sure to look at the reviews. This agency stands out from the rest owing to the team's dedication and the eye for details.
Consider an agency that fits your pocket
Whenever you spend money on private investigations, look for value. This, therefore, means that a cheap service with dismal results is not worth it. Look for an agency that will create a clear plan for your case while charging fairly with no hidden costs. Compare various agencies and choose one that really works for you. At CSI Melbourne, you can try a free consultation with no obligations. This private detective South Kingsville service is also affordable and is value for money.