Get your Surveillance Jobs Melbourne Done by Professionals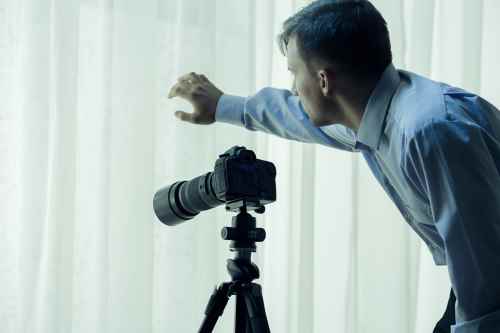 When it comes to surveillance jobs Melbourne, hiring a private investigator is recommended. This is because they have the relevant skills and experience in modern surveillance. Surveillance, in this case, means tracking and monitoring the behaviour of a group or an individual in order to obtain details about their actions, location and typically potential illegal activity. Our CSI Melbourne office offers a wide range of surveillance service including:
Civil suits

Missing person investigations

Background checks

Investigation of illegal or strange behaviour of a loved one, a close friend, or business partner.

Fact-finding for information and assets admissible in court

Electronic surveillance of persons of interest
Surveillance Jobs Melbourne Best Private Investigator
The first step is to find a reputable private investigator. Referrals from people who have previously hired private investigator services can come in handy. You should settle for an investigator who is not only experienced but also licensed.
Our Specialties
Private investigators have different specialties. You are looking to work with a private investigator who specialises in what you intend to achieve. The benefit of working with an agency such as CSI Melbourne is that it hires professionals who specialise in various types of detective work. Our surveillance investigators, for instance, have a specific set of skills and tools to ensure thorough surveillance is conducted.
All-inclusive surveillance jobs Melbourne
Our surveillance investigators effectively gather critical information about the location and behaviours of a person under investigation. This information is legally obtained and properly documented such that it is admissible in court. Our surveillance investigators use a combination of techniques to gather relevant information about a given target.
Such techniques include:
GPS tracking

Video recording technology

Tailing a vehicle

Undercover field agents
In court settings, video surveillance technology is very useful because it offers the most definitive proof of the behaviour or actions of the target. The GPS technology also effectively helps track the movements and the location of the target enabling the investigator to gather the relevant evidence.
Undercover agents effectively watch and even interact with a target with the aim of gathering information without raising suspicion. However, if the target is careful or particularly attentive, we opt to use fewer personal methods. Our investigators also employ a combination of the above-mentioned surveillance skills to come up with concrete evidence against the target. The investigator further prepares a report which the client can present in court or use it for other purposes.
Make the most out of our Professional's expertise
Clients come to us mainly because of our thorough understanding of the legal components of the surveillance. While clients can carry out their own investigations, having a professional personal investigator present the evidence in court carries more weight. These professionals are also capable of carrying out deep investigations using the right channels and discover more information than the client could not have gathered.
To guarantee the most successful possible investigation and avoid accusations of infringement of the target's privacy, and, it is best to hire a reputable and licensed private investigator. If you have surveillance jobs Melbourne that need to be done, look no further than CSI Melbourne.