How to Choose the Right Private Investigation Agency in Melbourne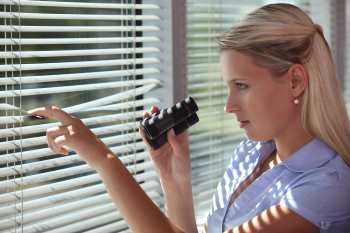 The right private investigation agency in Melbourne will help you get the truth conveniently. Collecting evidence on a cheating partner, for example, is not an easy task. That is why you need a professional with the right expertise. Choosing an ideal agency will get the best results. How do you choose the right agency to conduct private investigations? This article gives you worthy resources to guide you in the right direction. Due diligence is always pivotal before calling the first expert you find. Below are the top considerations to help you make the right decision.
Choose a licensed and insured private investigation agency in Melbourne
An agency must have a legal license and must be insured to conduct their work. To this end, CSI Melbourne is an excellent example. This detective agency works professionally fulfilling all the statutory requirements laid out. However, when choosing the right expert, it is important for you to see the evidence as well. When you visit the agency, insist on looking at the license for confirmation. Many agencies offer lip service but have no proper papers to prove that they are licensed. Go a step further and confirm from the authorities that the agency is legal. Relevant online state resources and websites will guide you in this respect.
Opt for a highly experienced private investigation agency in Melbourne
CSI Melbourne has been offering detective services since the 90s. The founder has a background in the French military. The agency has worked to provide evidence that has played an important role in court cases. An experienced agency is more seasoned to tackle all manner of challenges that arise in the line of duty. This detective agency strives to help all clients find the truth through accurate evidence. To learn more about their expertise and services, consider what clients are saying about the agency over the years. This will give you a sense of what to can expect.
Choose a detective agency that offers an array of services
At CSI Melbourne, you will find a variety of services offered. They include domestic affairs investigations, workplace investigations, marital matters investigations, missing person investigations, social media investigations, phone data extraction, and surveillance. Therefore, this is a one-stop private investigations agency in the city. When you need to access these services, simply try their free consultation. From there, you will be guided accordingly. People have been able to find missing persons, burst cheating partners and even uncover dishonest employees.
Choose an agency that is passionate
CSI Melbourne was founded by Alexandra Debray; a passionate woman who is dedicated to supporting her clients. She is proud to have established the all-female detective agency providing a better understanding from a female perspective. As a woman, she knows the plight of women when faced with issues of cheating among other domestic problems. When you consult her, she will keenly listen and tailor a suitable plan of action. She also advises her clients based on her extensive experience in the field. Choosing a private investigation agency in Melbourne that is passionate about your plight is invaluable.